Multimeter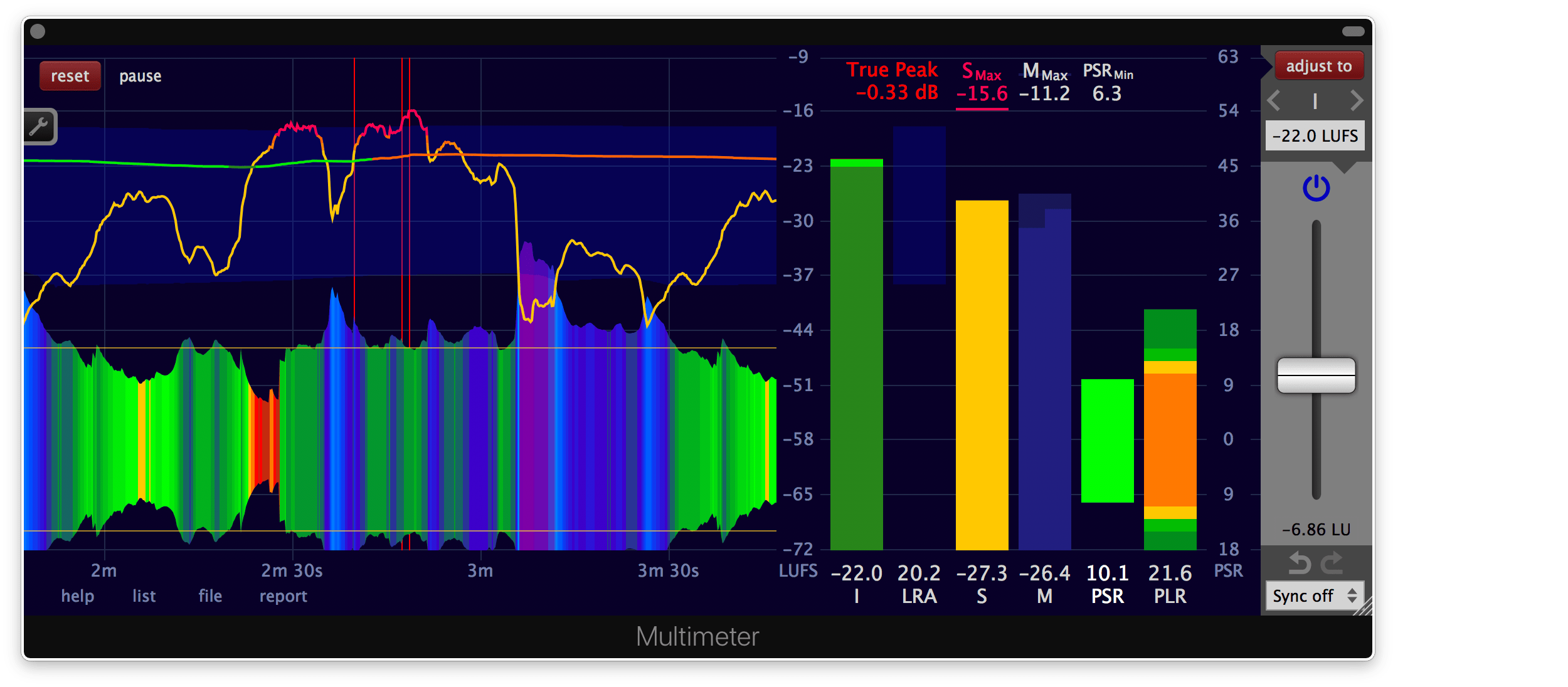 Released on April 11, 2019
Combines loudness and dynamics measurement with the ability to help create faders up mixes fast. Supports up to 64 surround channels. Runs as a plugin and as a standalone application under macOS, Windows and Linux. Can quickly analyse audio and video files and can create a measurement report.
Buy for $59
or upgrade
LUFS Meter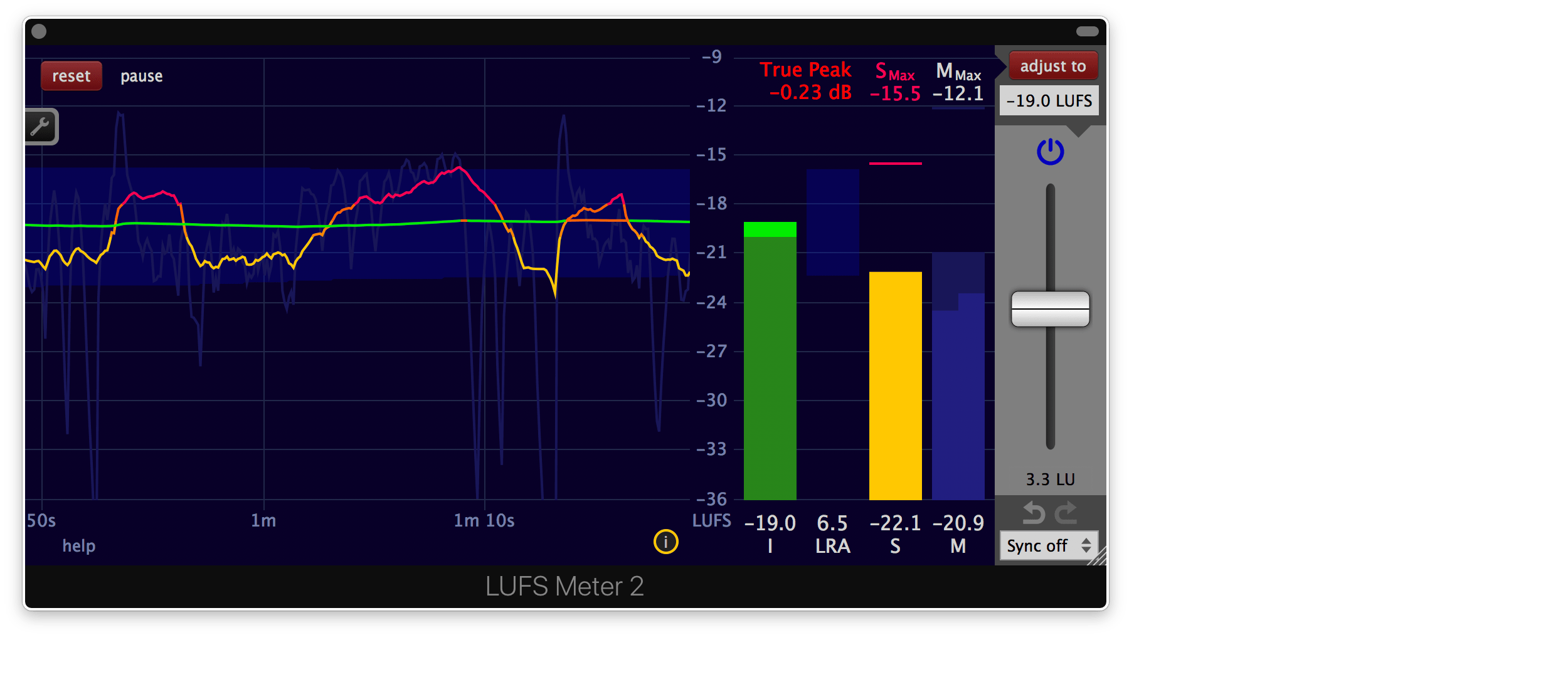 Released on April 11, 2019
New click and drag operation, additional presets for popular services, numeric mouse position info, zoom factor for the entire interface, improved efficiency, synchronised undo history, detachable settings panel and more.
Buy for

$49

$39
or upgrade